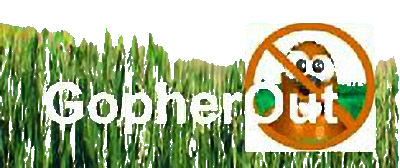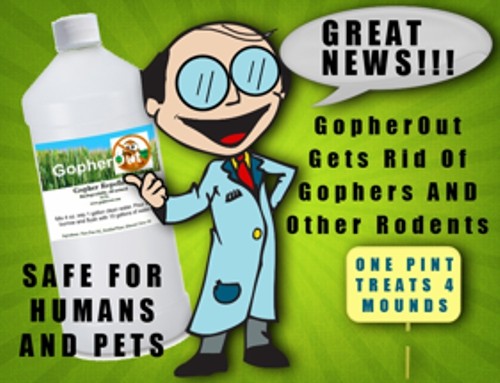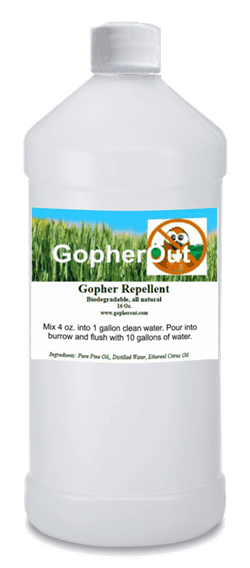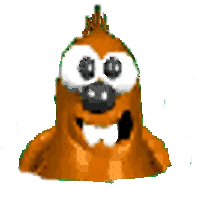 GOPHER-OUT is BACK!!!
And we are STRONGER, LONGER LASTING, and MORE EFFECTIVE than ever before!!!
16 oz Only
$19.95
(Enough to treat 4 Mounds)
(
within continental U.S
.)
and...FREE SHIPPING
GOPHEROUT is a simple-to-use, inexpensive repellant solution for ridding your homesite, farm, ranch, yard, garden, orchard, vineyard, or other land area of voracious gophers, moles, voles, and other such varmints from digging up and destroying lawns and crops, without using harmful poisons, traps, or fancy "gimmicks".
GOPHEROUT is a safe, biodegradable, nature-scented liquid that is poured into any mound or opening. The burrowing culprits despise the scent (although it is pleasant to humans) and leave the area searching for easier targets a long way from your property.

GOPHEROUT lasts for months (or longer) and can be easily replaced if that is ever needed. Just pour some more into the mound.


PLEASE SEE OUR PAGE ON "HOW-TO-USE" FOR DETAILS.
GopherOut is now a product of GreenWyre Purely Natural Products, Georgetown TX
BUY THE GALLON OPTION AND SAVE 15%

FREE SHIPPING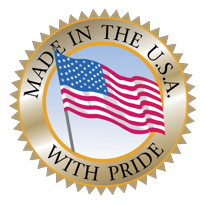 .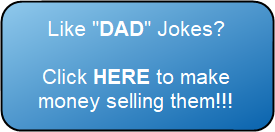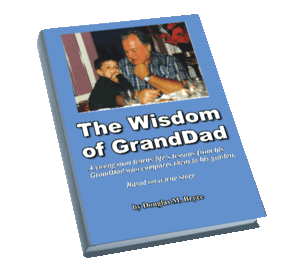 NEW BOOK!
Click Image For Details