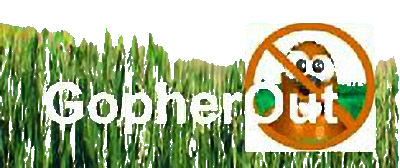 HOW TO USE GOPHEROUT
Mix Directions

Basic Mix:
Dilute 4 ounces with 1 gallon of fresh water. This is the Basic Mix for all uses.

Protecting Orchards:
We used 6 ounces of Basic Mix for every one of 500 trees planted and had no gopher damage loss in the orchard. Place it into the plant hole before planting the tree. Add to irrigation system
.
Protecting Lawns and Gardens:
Sprinkle one gallon of Basic Mix on every 300 square feet of planter space prior to planting.
Use as directed and supplement with a hose bottle every 5 months. Use in seedbeds to protect them from rodents.
Protecting Vineyards:
Use 1/2 gallon of undiluted GopherOut with 2000 gallons of water for any drip system. Apply once a month until gophers are gone.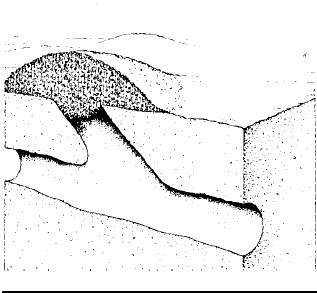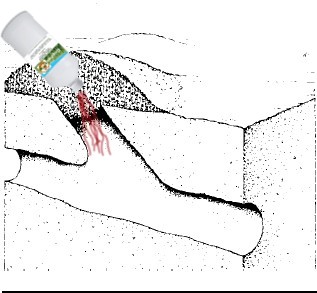 Then pour BASIC MIX into mound opening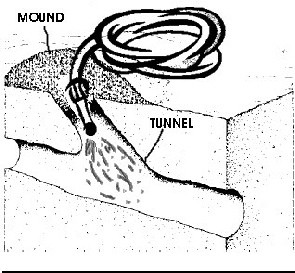 THAT'S ALL - YOU'RE DONE!
GOODBYE GOPHERS!
FOR GOPHERS

FOR GOPHERS